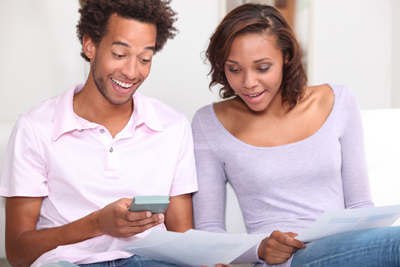 Our financing partners have access to many lending programs which can make your dream of buying your next home a reality.  From FHA mortgages to aggressive down payment assistance programs, our lending partners have the tools help you realize the dream of home ownership.
Down payment assistance programs
See if you're eligible for up to $40,000 in grants
First time homeowner programs
Aggressive FHA and MyCommunity programs
Credit challenges?  No problem.  We will work with you to get on a path to home ownership
Want to see how much your mortgage payments would be?
Click here to access our powerful mortgage calculator.
Fire Your Landlord!
Are you looking to lower your monthly payment?
Do you even know if you qualify for FREE grant money??
Call me at 708 307 0888 to find out if you qualify, the information is free!
We actually care about you. Our goal is to provide world class rehabbed homes and assist buyers to obtain the best financing possible. There are so many financing companies out there, it is difficult to know where to start or know if you are getting a great deal. Please, take advantage of our 30 years of experience!
What does this mean for you? We can show you how to save over $100 a month and how to receive free grant money from $500 to $40,000. Of course depending on what is available and what you qualify for!
You owe it to yourself and your family to get the best deal.
Call me at 708 307 0888 or complete the short form below so we can connect you with the best financing professional:
[contactformgen id=1]